Easy to use
Guests find the "Advanced" Booking Engine easy to use by design. More than 15-years of usability studies and research go into every button, color and user pathway.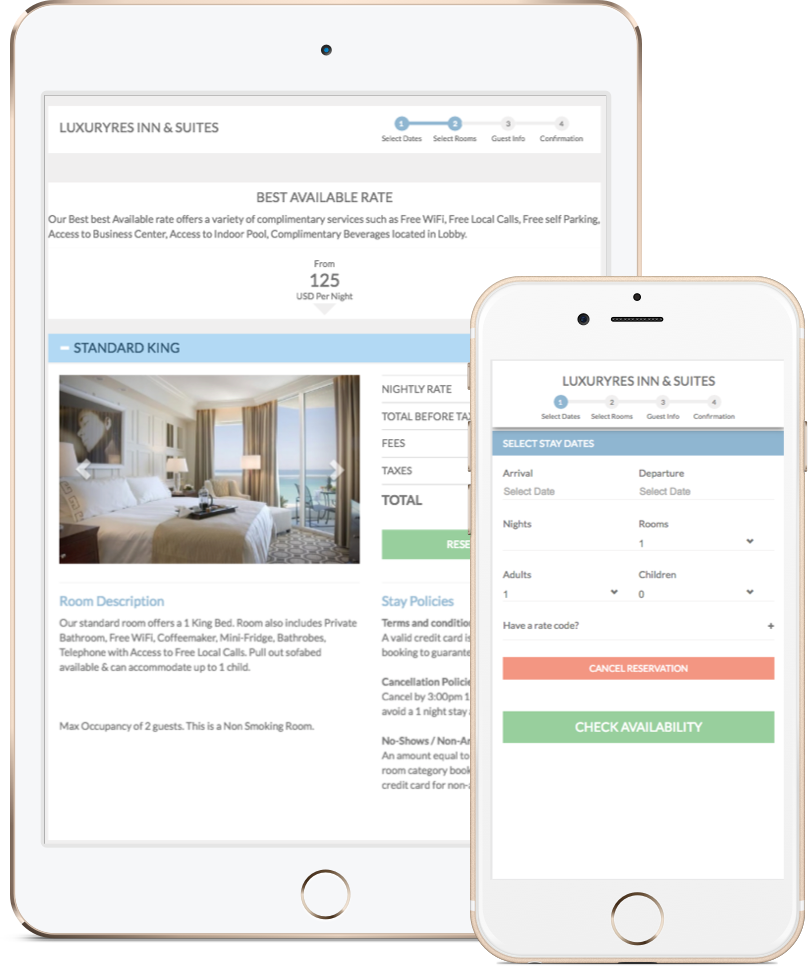 Optimized for Desktop, Tablet and Smart Phone
An increasing number of guests now book via mobile devices. LuxuryRes maintains "native" compatibility with mobile devices for enhance performance (and more revenue!)
Beautiful & Intuitive
Elegant design, large calendars, multiple room photos, cross-thru pricing, dynamic packaging (and more) …combine to create a comfortable guest environment.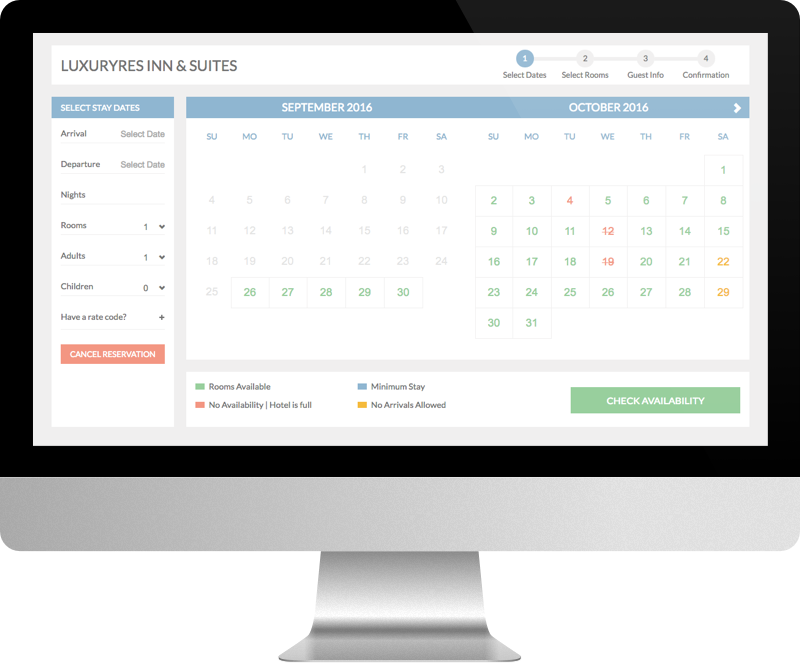 Speedy
Smart front-end design and efficient coding make the "Advanced" booking engine fast! Speed contributes to a positive user experience thereby increasing your revenue.
"Best Rate Guarantee" Module
Improve your look-to-book ratio. Custom "Rate Guarantee" popup makes sure potential guests know your best rates are at their fingertips, right now. There is no need to waste time searching multiple websites looking for a better deal.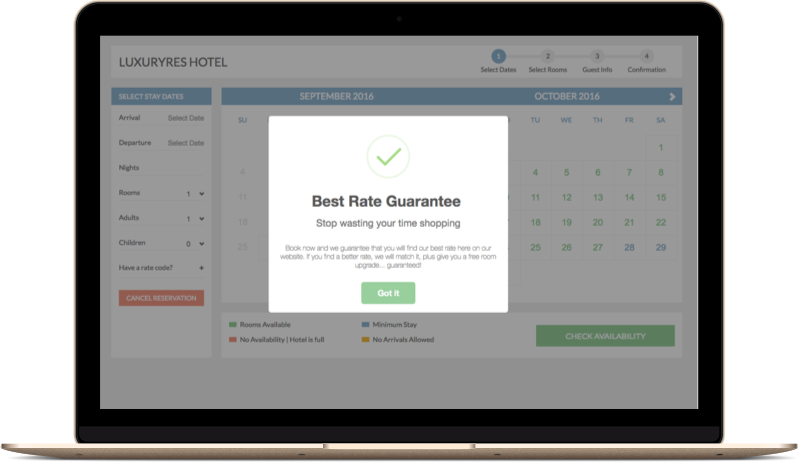 Dynamic Packaging increases revenue
Sell custom add-ons after the guest chooses a room: meals, activities, services, late check-out. Configure add-ons by season to keep content fresh and relevant.
Fully Integrated with the LuxuryRes PMS
One click controls the booking engine and front desk.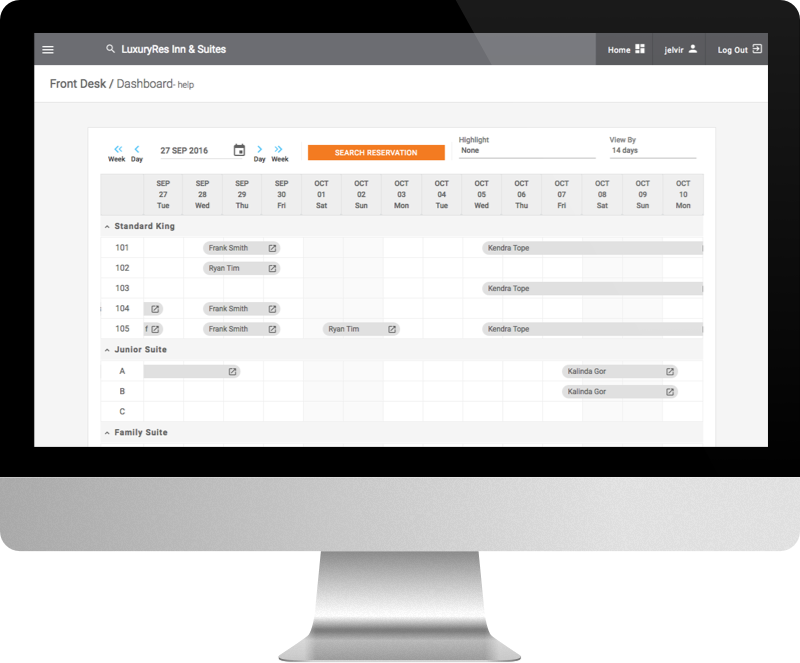 Google Tracking & Analytics Integration
Track pay-per-click and other marketing campaigns. Automatically measure ad spend -vs- revenue and ROI.